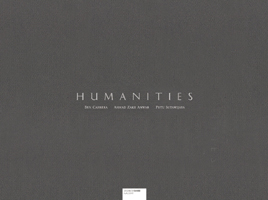 Humanities: Ben Cabrera, Ahmad Zakii Anwar & Putu Sutawijaya
24 October – 21 November 2009
at Andrewshire Gallery, Los Angeles
This October, Andrewshire Gallery brings a group of Southeast Asia's most highly acclaimed painters to Los Angeles for the first time. The exhibition 'Humanities' introduces the work of Ben Cabrera, Ahmad Zakii Anwar and Putu Sutawijaya. These three artists come from three different countries and three different generations of artists, yet all have achieved broad acclaim through the Southeast Asian region, leading the way in figurative painting.
'Humanities' investigates the different ways in which three major artists explore the human body as a central theme of their artistic vision. Drawing from international, eastern and regional figurative art traditions, Bencab, Ahmad Zakii Anwar and Putu Sutawijaya have each created a powerful physical language in their painting. In their work with the human body, we find theatre and spirituality, struggle and harmony between the inner and cyclical forces of life.
This exhibition is curated by RogueArt.