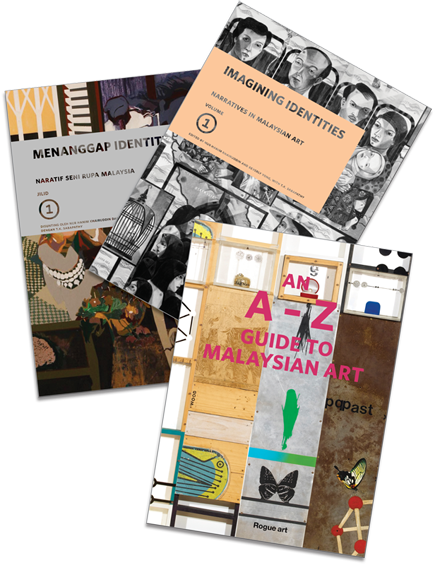 Narratives in Malaysian Art Volume I: Imagining Identities looks at the many ways in which art has provided artists with the means of imagining themselves, and imagining our nation.
Writing from different times and contexts, the 19 essays in this publication comprises 5 republished essays written between the 1970s to1990s and new commissioned essays by writers and artists that range across generations and groups.
The essays reflect the many ways in which artists have sought to express themselves and their experiences, and how these responses relate to the broader situations, issues and tendencies in the development of our social and cultural life in Malaysia.
Please visit the dedicated project website
NMA Vol. I is available in most MPH bookstores in Kuala Lumpur, Penang and Melaka. Alternatively you can purchase this book online at Rogue-ish